The Real Housewives of New York is about hit the double digits. That's right: RHONY turns 10 this April and the ladies of NYC are celebrating with a banger of a season.
Season 10 promises a fresh round of don't-let-it-be-about-Tomfoolery, complete with a healthy dose of martinis, a screaming match or two, a few tears and a boat ride that sounds as outrageous as anything we've seen in a decade worth of RHONY.
Here's what to expect this season.
The fallout from Luann's arrest
Photo: Bravo
Luann has had one heck of a year since the season 9 reunion. She divorced Tom just seven months and two days after their lavish wedding, was arrested in Palm Beach (not West Palm Beach, Tinsley) for disorderly intoxication, battery on an officer and resisting arrest, then promptly entered rehab.
The cameras were following her for (almost) all of it. Expect every juicy detail to be covered during season 10, including the spicy cabaret show Lu debuted right after rehab (during which Sonja suffered a wardrobe malfunction à la Janet Jackson!).
BTW, in case you're wondering, Lu's due in court on April 13. You can read everything we know so far about her arrest and case right over here.
Bobby Zarin's funeral

Photo: Bravo
As founding cast members, Jill and Bobby Zarin are an essential part of the fabric of RHONY. When Bobby passed away, Jill agreed to let the show's cameras film outside the chapel where his funeral was held, including capturing a years-in-the-making mending of fences with her BFF-turned-arch-nemesis Bethenny.
It's hardly the version of Bethenny and Jill's reunion fans have been clamouring for since the end of season 3, but it sounds like it was a healing moment for both parties. As Jill told Page Six, "This was all about memorializing Bobby — [there was] no drama. It's very sad for all. He was an important part of the show and a great friend to many who appeared on it."
Bethenny's feud with Carole
Every Housewives friendship goes through ups and downs (hello, Tamra and Vicki) and Bethenny and Carole's BFFship has finally hit a down moment. For half the run of the show Bethenny and Carole have been thick as thieves. Well, that streak is ovah!
Things may be copacetic between Bethenny and Jill, but there's trouble in paradise for Bethenny and Carole. In the trailer for season 10, we see the two of them go at it.
Liiiiiike: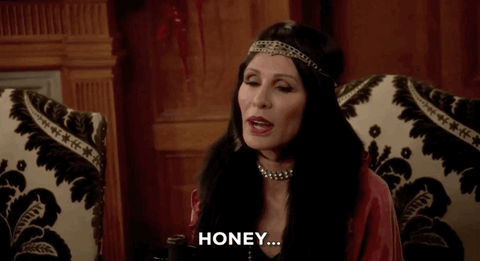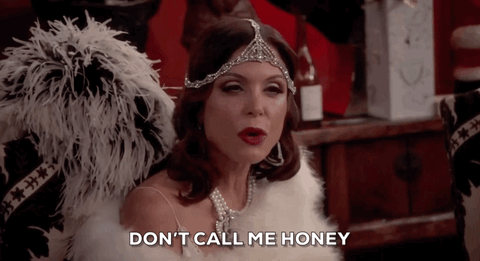 There have even been rumours things with Carole got so bad Bethenny considered quitting. Time will tell how that Daily Mail tale shakes out, but things are, at the very least, mighty rocky between these two former besties.
The boat ride from hell
Ladies of RHOBH, the RHONY gals see your Dinner Party From Hell and they'd to raise you a boat ride. To hear RHONY's unofficial paper of record, Page Six, tell it, the ladies got stranded after a boat ride on their trip to Colombia caught fire and started sinking.
The Page Six version of events is WILD: "They all thought they were going to die and they were hysterical…Bethenny, Ramona and Dorinda were soaked and screaming hysterically, Carole and Tinsley were literally throwing up from seasickness. They were far out to sea and they thought they were going down like the Titanic."
Housewives head honcho Andy Cohen has claimed such reports were overblown, telling ET, "Much of what has been reported of the boat trip is completely wrong…They did have a squirrelly boat trip, but there was no fire. The boat didn't sink. I mean, it's been grossly misrepresented."
Either way, even the tamest version of events makes the trip to Colombia sound like it's about to go down in the books alongside Scary Island.
Tinsley's back together with the coupon king… maybe
Tinsley split from coupon king Scott Kluth last fall, so it seemed like he'd go the way of Jacques, Mario and that 24-year-old cutie Sonja dated a few season back that we still have recurring sweet dreams about.
That's not what happened. Scott will definitely pop up this season, but Tinsley, uh, doesn't react so well to his reemergence…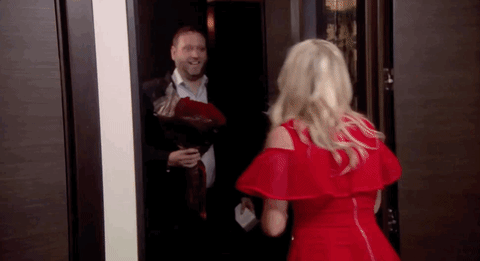 Tins, girl. That is not the reaction any guy is after.
The Berkshires
If that all weren't enough, the Housewives will def be making their annual pilgrimage to the Berkshires, a location that's frequent host to the most bananas RHONY moments.
We'll promise you this: it was lit, honey.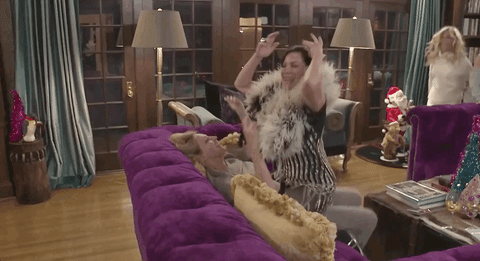 The Real Housewives of New York premieres April 4 at 9e/p on Slice!