The Real Housewives of New Jersey are back and no piece of furniture is safe.
Get ready for another season of hijinks, intense family fights and good old fashioned Jersey rage. As you can see from the trailer, the drama is at a finger-waving, drink-tossing high as the ladies bridge new alliances and revisit old feuds.
Here's what to expect from this season.
Danielle Staub's momentous return
Teresa Giudice, Melissa Gorga, Dolores Catania and Siggy Flicker all return for season eight, along with a new face – and a very familiar one.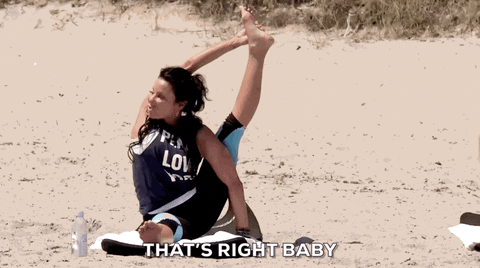 After five seasons away from the show, Danielle Staub is making a comeback. When we last saw Danielle, she was the talk of Jersey…and not for any good reasons. But it looks like she and her old arch nemesis Tesera have made nice and are sweating out all their old toxicity together in yoga class.
That's not to say Danielle's not getting in any fights. From the trailer, it looks like things get pretty heated between her and Dolores.
A brand new Housewife
RHONJ's getting an overdue dose of blond in the form of its newest cast member, Margaret Josephs. Margaret is a New Jersey native with a degree in fashion design from FIT. The pig-tailed powerhouse now runs her own company that deals in fashion and technology.
Most importantly, though, she rides into her birthday party this season on a horse, a la Bianca Jagger.
Gorga family drama
Teresa and Melissa have been buddy buddy since Teresa got out of prison, but is that friendship really built to last? It will be put to the test this season – in the trailer Teresa tells Joe Melissa is "only a Gorga by marriage." Ouch!
Another Posche fashion show fight
Jersey fans know the Posche fashion show is where things go down. It has been the site of the iconic RHONJ fights of all time and this year you can add a new one to the list.
Teresa's moved on from tables to chairs.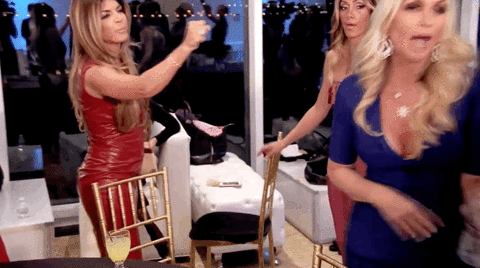 Take a look: