Shine up your diamonds, darlings. We're headed back to Beverly Hills.
The Real Housewives of Beverly Hills is set to return December 19 at 9e/p, with a season that promises the return of old faces, plus the introduction of a brand new one (and, no, we're not talking about plastic surgery).
Here's what to expect from this season.
The return of Camille Grammer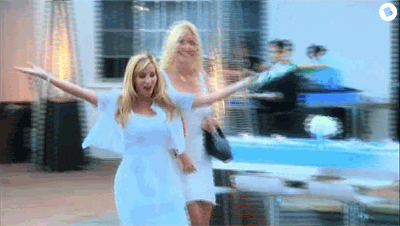 GIF: Beamly / Giphy
Two old fan faves will be in the mix when RHOBH returns: Adrienne Maloof and Camille Grammer. While neither will hold the coveted diamond in the opening credits, both of these ladies participated in filming and will make major appearances throughout the season.
Perhaps we'll even meet Camille new lawyer fiancé, David C. Meyer. Or, with Adrienne back as well, maybe we'll get a repeat of this Housewives classic: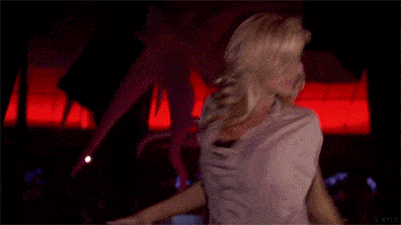 GIF: Giphy
A brand new Housewife
With Eileen Davidson stepping away, there's room for a little new blood in Beverly Hills. The new girl in town is Teddi Mellencamp Arroyave – and yes, that's Mellencamp as in "John Cougar." The rockstar's daughter is a fitness expert and "accountability coach" who will certainly be demanding accountability from her new co-stars this season. As we saw in the trailer, Teddi has no fear of going toe-to-toe with the RHOBH vets.
An unlikely alliance
After clashing with Erika during her rookie season, it looks like Dorit has mended fences with her pop star co-star.


Photo: Slice
In the trailer, Erika and Dorit appear to be stepping in as backup singers for Boy George. Could George be pulling a page from Lady Gaga's playbook and treating the RHBOH ladies like the muses pop music truly needs? We'll have to wait and see on that front, but one thing's for sure: Dorit may be playing nice with Erika, but there's trouble ahead for her elsewhere.
Lisa Vanderpump is feeling on the outs again. In the trailer we see Lisa take off in her car after telling her Housewives besties, Dorit and Kyle, "I'm going home to my husband who would rather spend time with me than you would."
They're left on the sidewalk looking shook.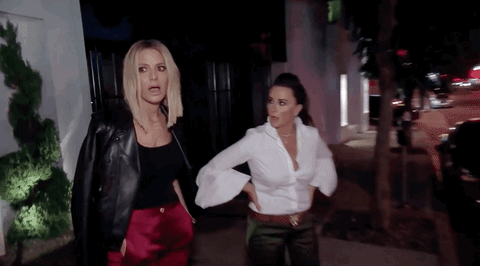 GIF: Bravo
Lisa the momager
Lisa Rinna is following the footsteps of Kris Jenner with her new gig as momager to her model daughters, who are apparently big in Japan.

Photo: Slice
After Yolanda Hadid turned her time on RHOBH into a launching pad for her now-supermodel daughters Gigi and Bella, every other cast member with a teenagers now seems determined to do the same.
This season we'll see Lisa follow Amelia and Delilah to Tokyo for a modelling gig, but we'll also see the Beverly Hills gals travel to New York to see a totally different RHOBH daughter, Mason Grammer, walk in New York Fashion Week.
If nothing else, the 2030 cast of RHOBH is shaping up perfectly.
Toodles!