When Ramona brought up Bethenny's "soft porn" past on The Real Housewives of New York this season, Bethenny totally lost it.
Her comments kicked off yet another round in Bethenny and Ramona's on-again off-again war, but they also got us wondering…what exactly was she talking about?
It turns out Bethenny did a little film called Beverly Hills 90028 back in 1994. The campy thriller was a play on Beverly Hills 90210 with a twist: Bethenny played Laura, a popular high school princess by day and a savage killer by night.
Photo: Amazon
Calling this low-budget B movie "soft porn" is a stretch – and we're betting Ramona knows it (if sex scenes of your frenemie went viral, you know you'd watch, and we're sure Ramona did, too). In a way, though, she was right – the words "sex tape" were used in some corners of the internet when the scene made the rounds in the press last fall.
In terms of sex, Bethenny doesn't actually go that far in the movie. There's a sex scene on a waterbed and another scene where she's sunbathing topless. Judging from the trailer and what's leaked online, the film was totally harmless.
But it was also really, really bad. Like, hilariously bad. Maybe even bad enough to be good. Bethenny's performance is worthy of a Lifetime movie.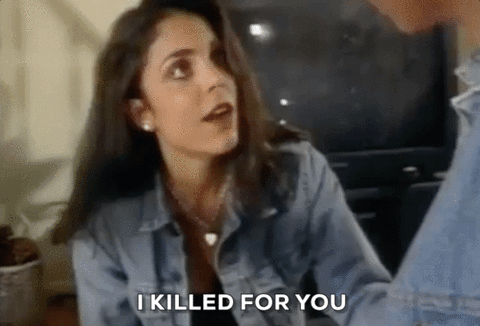 Spoiler alert: we're pretty sure she dies. We're not spoiling much though – she dies in the trailer.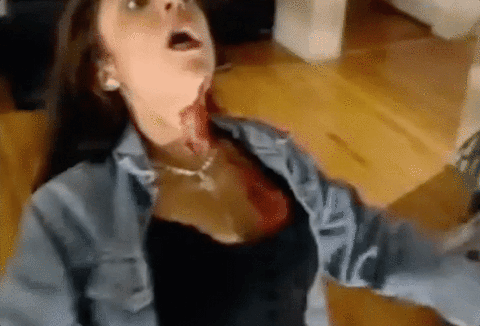 There's basically two things you need to know about this beautiful mess:
1. Bethenny's not embarrassed
Her clap back to Ramona: "I don't regret it at all…I needed the money and I wanted to be an actress."
"I was laying topless in a scene on a rooftop — which is great because it shows that my boobs were big, which I like."
2. Watching Beverly Hills 90028 will cost you a pretty penny
The film is now going for more than $500 secondhand on Amazon, which, TBH, is still a steal if you're Jill Zarin.
Watch the campy mess for yourself: