Hola, Barcelona! There's nothing better than a Housewives trip and this week we headed off on the first RHOT trip ever.
With Kara staying put in Toronto, there's not quite the high drama we've come to expect from a full cast of Housewives stuck into a single locale together. Even so, her absence was drama-inducing all on its own.
(Before we jump in, make sure you're caught up on the last episode's Queen Bee)
Here's how it all played out – and who scored our Queen Bee title this week:
Kara
-2 Kara wasn't wise enough to stay on off Insta while the other ladies were away
-3 She needs to find a new eyelashes girl who doesn't know Roxy
-3 The other women are glad Kara stayed home
+2 Kara takes inspo from Stalin
+5 Graham got Kara a super exclusive Celine purse
+4 Her Mark Fast dress is fab
This week should have been a high point for Kara. It was the AMBI Gala! She was wearing a v chic Mark Fast dress! Graham got her a Celine bag!
All that was overshadowed, though, by her absence on the Barcelona trip. As we warned last week, Housewives should be weary of not going on cast trips. It's like in high school when you leave the cafeteria table: that's when the other girls start talking about you.
Whatever, though. At least she's got her Celine bag!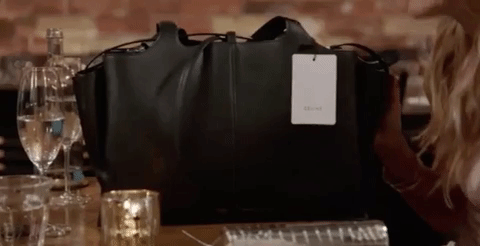 Total +3
Roxy
+2 Roxy drinks white wine in the bath while her assistant packs her luggage
+2 She has even more tea on Kara from her eyelashes lady
+5 She brushes her hair *while getting a cosmetic procedure on stage*
Roxy Fabulous™ was on full display this week. When we opened on her drinking white wine in the tub, nodding yes and no to items she wanted packed for her Eurotrip, we thought: well, it just can't get any better than this.
Then it got better. While she was all hooked up to Dr. Stephen's (we're on a first name basis) fancy new fat sucking machine, she pulled out a hair brush. On stage! She's the ultimate beauty multitasker. Total: +9
Grego
+2 Grego's arrival signals the fun can begin in Barcelona
+2 She slays the flamenco dance class
+3 It's not pinot grigio, it's Pinto Grego
We got another peek at Grego's dancer past this week and, girl, she's got talent. She slayed the flamenco class! While the other ladies were hilariously klutzing around, she walked into that studio and danced like a full-on pro. Someone get her on DWTS, stat.
Plus, how could we resist a glass of Pinot Grego?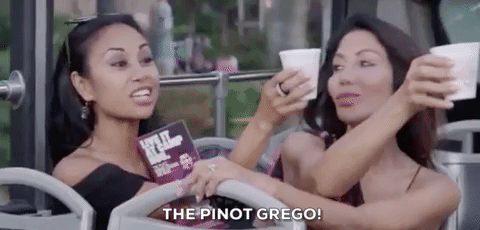 Total: +7
Joan
+1 Joan is garden fresh with her green thumb
+2 She knows how to cry pretty
+1 And she looks fresh even under distress
Joan was a key player in both of this ep's most serious moments: the bomb threat she encountered on her way to Barcelona and Ann opening up about Stephen's health troubles.
Now, maybe this says more about us than her, but during both scenes, we couldn't stop thinking about her looks. Like, she looked fresh and rested after her travel nightmares. And she cries pretty!
Total: +4
Jana
-2 Jana's hair is a mess
+2 But she has an A+ clapback to Roxy: I'll brush my hair if you be quiet for one minute
+1 Jana's back on the market! (Though we suspect she was low-key getting it all along)
Y'all, Jana's hair is a hot mess. It's starting to dreadlock!! She needs a serious deep condition. Or a new hair masque regimen. Maybe a keratin treatment?
Seriously, look: Jana, we're worried about you.
Total: +1
Ann
+5 Ann is host of the first RHOT trip ever
+2 And the trip is totally fab
+2 She shows off her business chops on stage in Barcelona
+1 She can rock a pantsuit
What's a Housewives season without a wanderlust-worthy trip? And, as every Housewives fan knows: international is always better. It was Ann who gifted us our first RHOT trip, so she's obvi the Queen Bee this week.
Now, the drama levels weren't as high as, say, Scary Island, but it was a total top tier trip. The locale was fab and Ann shined on stage at the medical conference, serving up full-on serious businesswoman.
But, Ann. Next time we want an invite, K?
Total: +10