Things are about to look a lot different in the O.C. when The Real Housewives of Orange County returns on July 16 – and, no, we're not talking about Tamra's facelift. RHOC's undergone a major cast makeover. Meghan, Lydia and Peggy have all exited the show and two new spitfire Housewives will be holding oranges when RHOC returns.
The first new Housewife is a successful lawyer, Emily Simpson, who somehow manages to parent three kids and two step-kids while also juggling a side hustle as a party planner. Guess someone had to take over for RHOA's Phaedra Parks as the Housewives' legal multi-hyphenate? Emily's moonlighting gig is how she met Tamra – she planned the country-themed baby shower Tamra threw for her granddaughter Ava. (We, um, weren't the biggest fans.)

But don't expect Emily and Tamra to be buddy-buddy. Apparently things turned sour between them after the party when Emily made friends with Tamra's scorned ex-pals.
Then there's the second new Housewife, Gina Kirschenheiter, who is friends with Tamra. Apparently they've been buds for a long time. Gina's a Long Island transplant who gets into it pretty quickly with Shannon. And by "gets into it" we mean that she straight up calls her stupid.
To which we were like: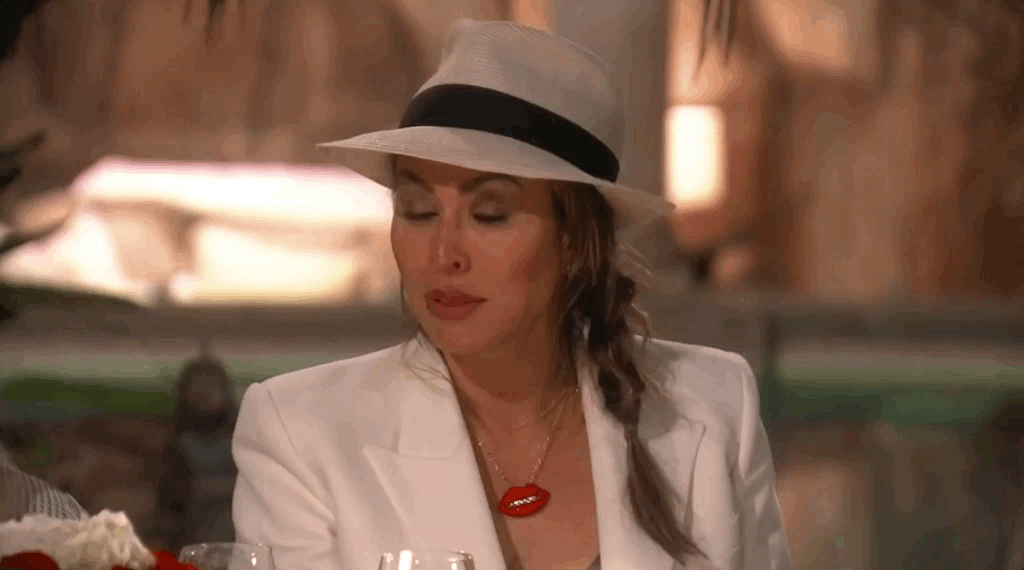 That's one way of saying hellooooooo to your new co-star.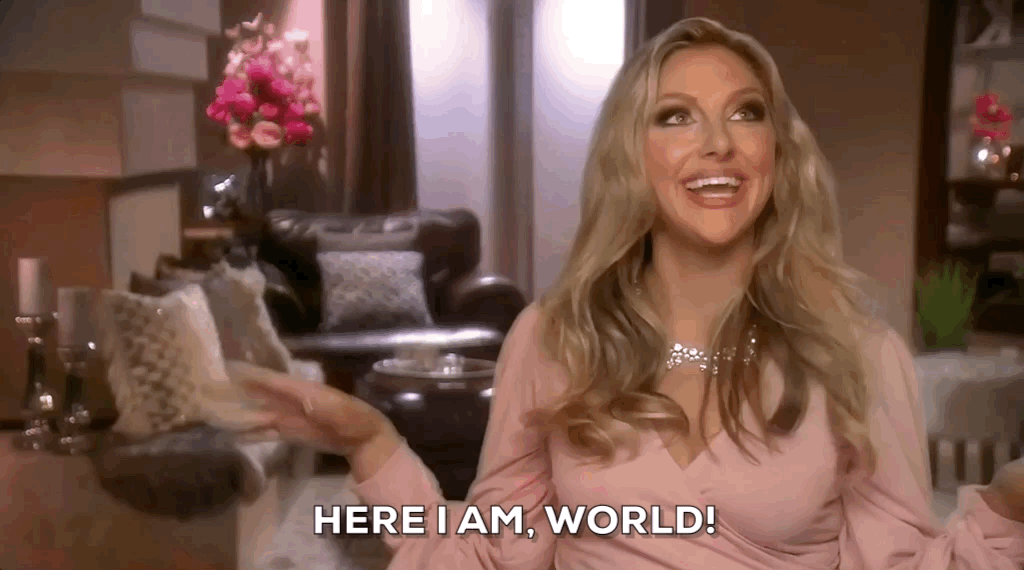 One thing's for sure: these to are jumping right in. Literally. And with LBDs on to boot!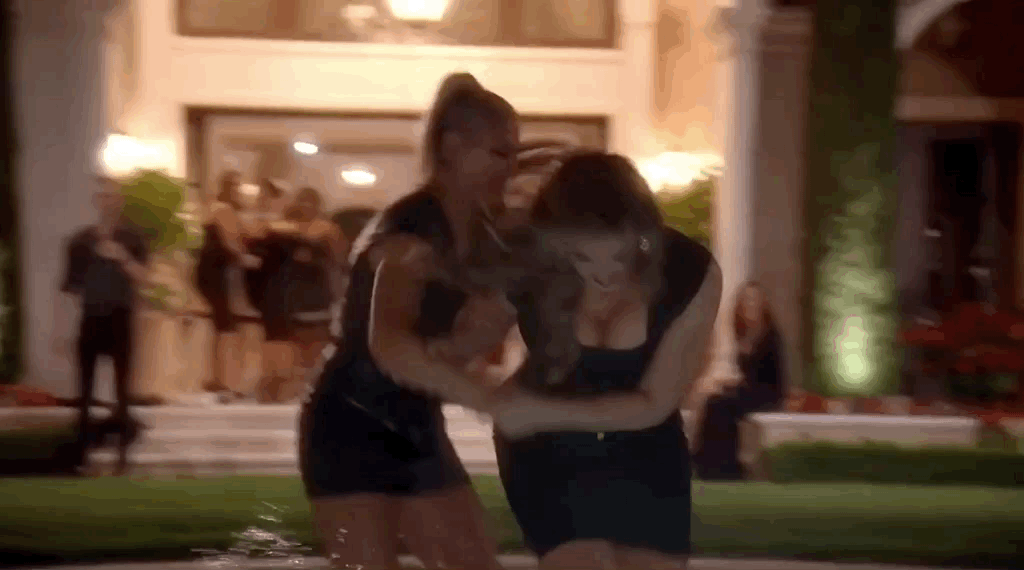 As for the Core Four, as Tamra calls them, well, things aren't looking too rosy between them these days. The magical hug from last season's reunion didn't keep the blondetourage of Vicki, Tamra and Shannon together very long.
Tamra's been accusing Vicki of planting stories about her, so things between them are tense, and in the season 13 trailer she's seen screaming at Shannon. More surprising? Vicki's seemingly at odds with her only real ally last season, Kelly Dodd. After Kelly and Michael split, Vicki thought it would be cool to go on a double date with him and his new girlfriend, so yeah, Kelly's pissed.
The most shocking shift in alliances, though, is a friendly one. Kelly and Shannon are friends (!!) now. They became Split Sisters after they separated from their husbands and now they're gal pals who coach each other through their pre-date nerves on FaceTime.
We never thought we'd see the day.

If we can go from plates flying in The Quiet Woman to an ex-wives club in mere months, that means pretty much everything's on the table for season 13.
Here's to an unexpected season.